There are many benefits to receiving a Professional facial treatment; provides deep cleansing, opens pores, removes dead cells,
increases blood circulation, rejuvenates eyes and more.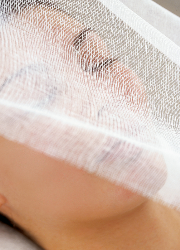 Collagen Biomatrix – $120
Relax, destress and revive the collagen and elastin lost over the years.
60 min.
Diminishes fine lines
Firmer skin
Improves elasticity
Hydrates skin
Restores collagen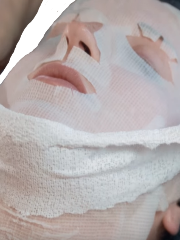 Collagen Thermage – $135
Look years younger with healthier, smoother skin with our non-invasive skin tightening anti-aging treatment.
60 min.
Wrinkle reduction
Firmer smoother skin
Restored collagen
Improved elasticity
Diminishes fine lines around eyes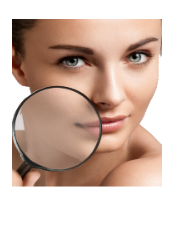 High Skin Refiner – $120
Effectively tackles every type of wrinkle including expression lines, gravitation wrinkles, while combating their main cause of loss of elasticity.
50 min.
Balances uneven skin tone
Protects and detoxes
Firms and smooths
Regenerates and renews
Supplies nutrients and vitality
Refines and clarifies
Calms and desensitizes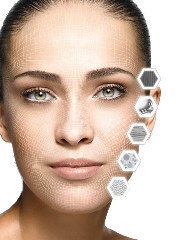 Re-Generation – $85
Re-generate your tired, weary or unhealthy skin due to stress or emotional strain. This facial will promote regeneration and revitalize skin cells leaving the skin looking fresh rosy and more youthful.
75 min.
Improves moisture
Reduces fine lines
Tissue renewal
Smoother skin
____________________________________________________________________________________________________________________________________________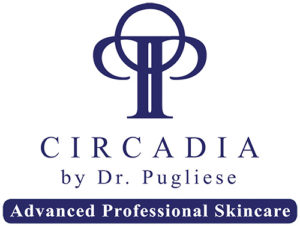 Enzyme Mask – $40
Functions as a gentle alternative to chemical peels. Enzyme treatments are can be performed on all skin types, alone or as a comprehensive program. Choose from our three options. 20 min.
Cocoa – Excellent for sensitive skin, rosacia and acne.
Raspberry – Provides multiple benefits for sun-damaged skin and hyperpigmentation.
Zymase – This citrus enzyme is the strongest of the three, especially effective on photo-damaged and thicker skin types.
Enzyme Peel Facial – $110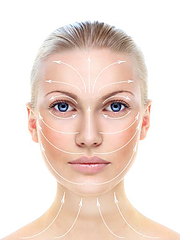 Oxygen Rx – $95
This controlled and measured delivery system enhances the therapeutic penetration of oxygen without excess formation of free radicals. A delightful sensory experience improving a variety of skin conditions.
90 min.
Acne – reduces redness and soothes and inflamed skin/addresses bacteria
Rosacea – controls bacteria and susceptibility to infection and further redness
Telangiectasia – significatley minimizes the look of large broken capilaries
Anti-aging – stimulates cellular response to help diminish visible signs of aging/radiant and firmer.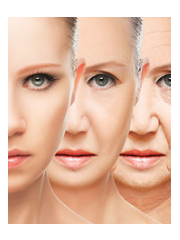 Swich – $110
This Dermal Rejuvenation System is a unique alternative to chemical peels for age-damaged skin that naturally boosts the energy production within the skin resulting in a refreshed complexion and firmness you can feel.
90 min.
Reduces dark spots and wrinkles
Restores skins youthful appearance
Little to no down time
Revitalizes skin cells
Jessner Peel- $110
An agressive medium depth chemical peel that will refresh the skin, fine lines and wrinkles excellent treatment for acne and reduces some scarring.
90 min.
Improved skin tone, texture & clarity
Reduction of acne, clogged pores, shallow wrinkles, & fine lines
Increase in collagen and elastin production
____________________________________________________________________________________________________________________________________________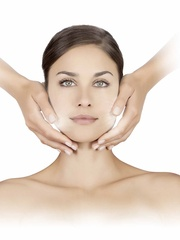 Age Summum – $110
Anti-aging treatment that will help regenerate, firm and restore the skin's radiance.
60 min.
Firms and  brightens skin
Diminishes fine lines and wrinkels
Evens out skin tone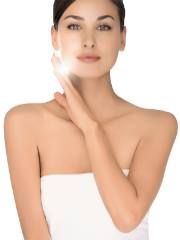 Hydra Peel
HYDRA PEELING with HYDRA PH – $100
A skin-friendly peeling treatment that is recommended for all skin types and includes three steps. It starts with a peeling-based rice extract and removing dead cells using mechanical action and favoring skin regeneration. Massage made with the rich in passion fruit extract and the mask that nourishes and soothes the skin due to the rapeseed oil.
HYDRA PEELING with HYDRABRASION – $95
Recommended for sensitive skin also includes three steps: peeling – based on papaya extract – is complemented by the passion fruit extract serum and the rape-based mask.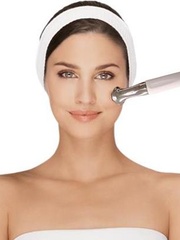 Hydra Clean – $50
This mini facial is for all skin types. Recommended once per month and twice monthly for oily skin types, providing cleaner breathable skin. The Treatment Patented Thermoclean Electrode allows for deep penetration into the skin delivering antimicrobial and hydrating benefits. Does not include masks.
30 min.
Deep cleansing
Deep hydration
Increases radiance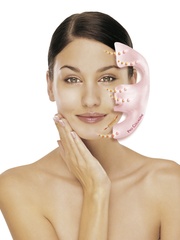 Liftsome- $110
This treatment is firming and regenerating with Pro-Collagen stimulates.
90 min.
Helps tighten and firm skin
Stimulates collagen and combats the loss of skin tone
Boosts cellular activity to restructure facial features
____________________________________________________________________________________________________________________________________________
Additional Facial Options

Belavi (Face Lift Massage) – $100
A series of massage techniques using acupressure points, lymphatic drainage strokes, and facial massage strokes designed to firm sagging skin. 60 min.
Remove toxins
Restored collagen
Improve complexion
Prevent/soften wrinkles
Prevent/remove age spots
Stimulates facial muscle tone
Stimulates circulation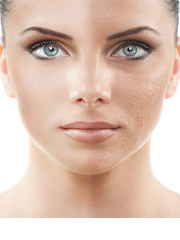 Glycolic Acid Peel – $90
Organic fruit acids that penetrate the skin's barrier leaving a smoother, healthier complexion fine lines fade and evens skin tone.
60 min
Blemish removal
Skin brightening
Skin renewal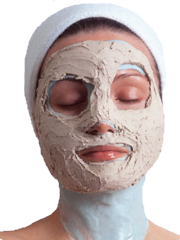 Seaweed (Repechage) – $95
A unique four layer organic seaweed facial full of rich vitamins and minerals. Suitable for all skin types.
75 min.
Anti-aging & collagen stimulation
diminished fine lines & wrinkles
firm & lift
Plumps & strengthens muscles
Increase lymphatic drainage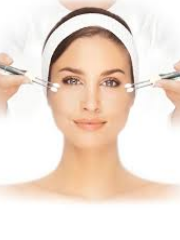 Micro-current Facial – $60
A gentle Non-Surgical Facelift alternative which fights the signs of aging, resulting in firmer and smoother skin. Micro-currents assist in the strengthening and re-educating your facial muscles to tighten and lift.
20 min.
Rehydrates
Reminerialzes
Rebalances
Radiante skin
Firm facial contours
Reduce fine lines and wrinkles
____________________________________________________________________________________________________________________________________________
Combination Services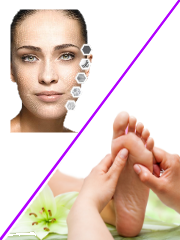 Re-Generation/
(30 min)

Reflexology – $120

Re-generate your tired, weary or unhealthy skin due to stress or emotional strain while applying acupressure points on the feet to relieve pain and tension.
Improves moisture
Reduces fine lines
Tissue renewal
Smoother skin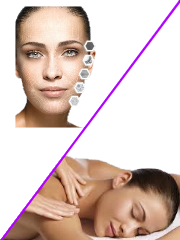 Re-Generation/
(30 min)

Massage – $120

Re-generate your tired, weary or unhealthy skin due to stress or emotional strain while using numerous massage techniques to release muscle tension and rejuvenate the mind.
Improves moisture
Reduces fine lines
Tissue renewal
Smoother skin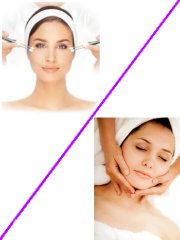 Basic Facial / Micro-current – $115
Rejuvenate and pamper yourself with a facial and miro-current treatment.
Cleans pores
Exfoliates skin
Rehydrates complexion
Lifts and smooths skin
Anti-aging and Collagen stimulation
All times are approximate.