Massage therapy helps you relax, re-align and rejuvenate.
There are many positive aspects to receiving massage therapy on an ongoing basis, and with the busy lives we lead,
we can all benefit from a little stress-management.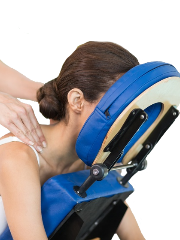 Chair – $20
Back, shoulders, and arms for a refreshing "re-start".
15 min.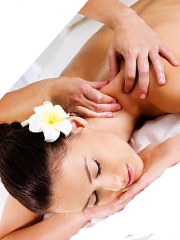 Deep Tissue – $75 & Up
Strong pressure applied to trigger points and myofascia techniques to release tension deep within the muscle core and fascia promoting health and well being.
60 min & up.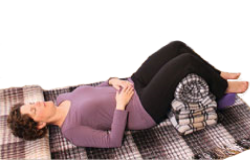 Quintessence Treatment – $80
(Clothed) Yoga Therapy – While lying in a comfortable position, two points ar held relaeasing deep tension within the body ensureing bliss and relaxation.
60 min.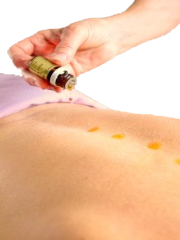 Raindrop Therapy – $90
Incorporates essential oils, reflexology and light massage techniques providing balance to the energy centers of the body and assists them in opening and releasing.
90 min.
Reflexology Therapy – 60 min – $65       30 min – $45
Massage and acupressure points applied on the feet to relieve pain and tension in the body.
Swedish – 90 min – $95       60 min – $60       30 min – $45
Add hot rocks (back only) – $20
Numerous massage techniques to release muscle tension and rejuvenate the mind and body.
top